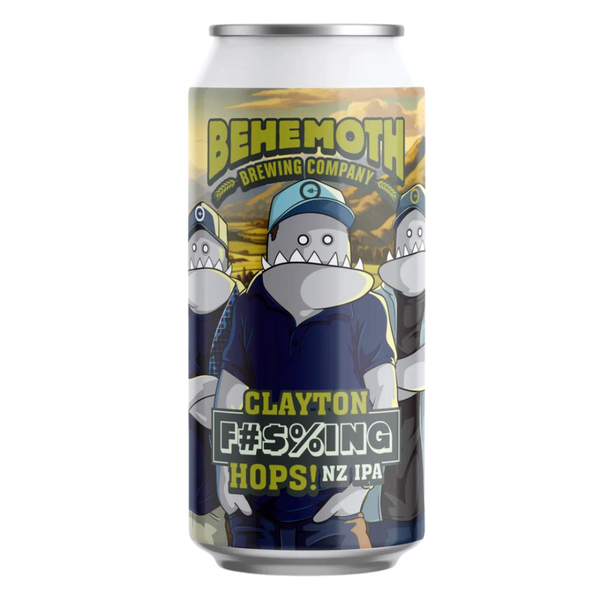 NZ Hazy IPA | 440ml | ABV 6.5%
When the brothers, Brian, Glen, or Andrew say their New Zealand hops are among the finest you'll find, they aren't @#$%ing around, they mean it! We've packed in a bunch of their world class hops into this refreshing NZ IPA so you can be the judge yourself.

With 4 farms spread across the Tasman Region, Battery Hill, Blue Rock, Mt Arthur & Korere, and a plethora of ever-growing hop varieties (see what we did there?), they need little to no introduction, They're Clayton F@#$%ing Hops! So what's in this? The holy trinity of quintessential NZ hops, Motueka, Riwaka & Nelson Sauvin for a true Pure New Zealand IPA. How good?