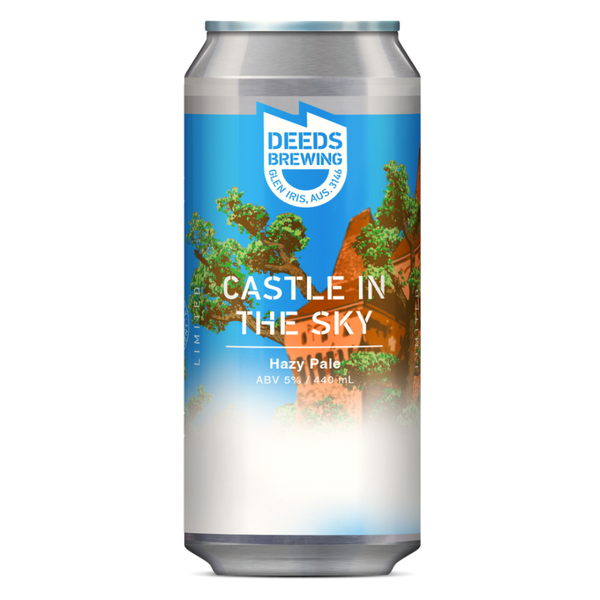 Hazy Pale Ale | 440ml | ABV 5.0%
Nationwide, people had heard about the castle in the sky. It was a place of white marble walls and precious jewels. Some sought the castle in the sky for its promised riches, and others sought it for the protection it offered. Only those with the purest of hearts and minds would come to find it, and therefore it remained a mystery for generations.

Our Hazy Pale Beer aims to reflect the notion of the castle in the sky. When you enjoy this beer, you may drift off and wonder about the sovereign castle that offers wonders beyond belief. Floating in a high and with the right guidance, you'll see that what seems untenable could soon be within reach.