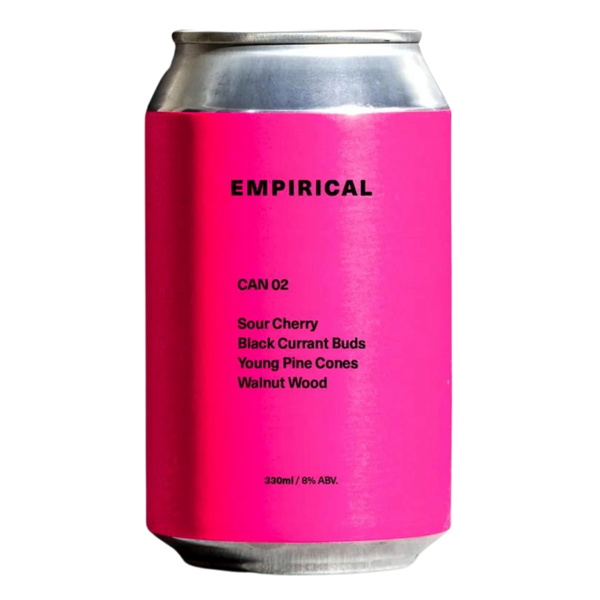 Sour Cherry, Black Currant Buds, Young Pine Cones & Walnut Wood | 330ml | ABV 8.0%
Not a cocktail. Not a beer. Not a hard seltzer.
Effervescent, enlivening, fruity... Walnut wood gives a sturdy depth to the notes of zesty sour cherry, aromatic black currant buds and lemony maqaw pepper.