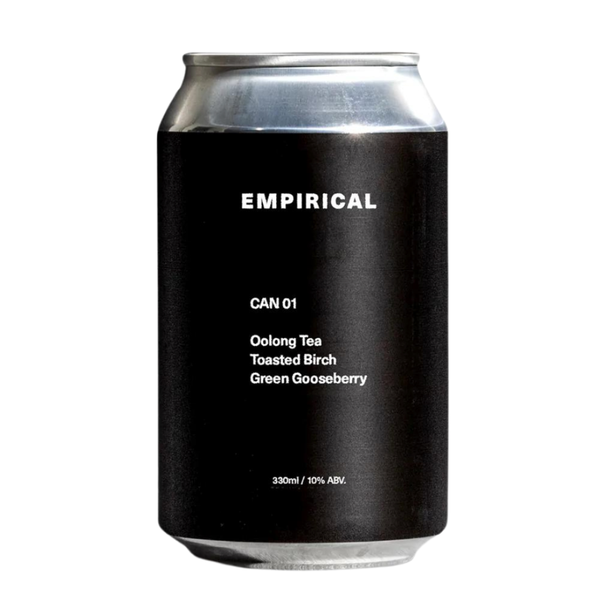 Oolong Tea, Toasted Birch & Green Gooseberry | 330ml | ABV 10.0%
Not a cocktail. Not a beer. Not a hard seltzer.
Delicately fizzy, CAN 01 leads with an acidic gooseberry flavor balanced by a flowery oolong tea, and rounded out by freshly cut toasted birch and an undercurrent of pomelo zest.
Our cans are an expression of what we do; a blend of the different methods of fermentation, maceration, distillation, and extraction we've come up with throughout the years.
The first can we made was based around pomelo, an hommage to Chris' Argentinian wife.
Historically Buenos Aires is a port city and immigrants from all over the world would work there and drink a bitter - like a Vermouth - with pomelo soda after work every day. That kind of floral acidity that comes from pomelo - it just works in a long drink.
Having to peel all the pomelos by hand, we decided that we didn't want to do that again - never ever again - so we went in a different direction.
That's when the gooseberries came in. Chris was playing with the idea of gooseberry and oolong tea together, then went to Argentina for a bit, and while he was away Lars put birch and douglas fir in the mix - the two flavors that pull it together - and then CAN 01 was done.
So we started using hops and pomelo juice and heating it up along with different spices and fortified alcohol and stuff, to begin with. We ended up with pomelo, Sichuan peppercorn and lemon verbena.