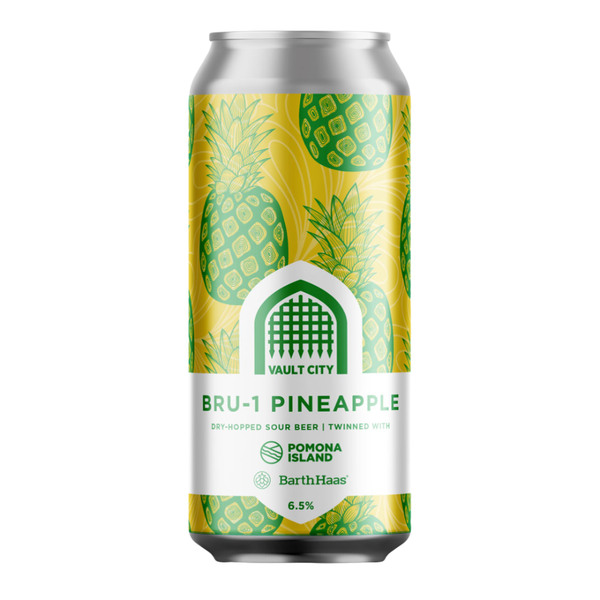 Sour IPA | 440ml | ABV 6.5%
A collaboration brew with Pomona Island Brew Co.
Introducing BRU-1 Pineapple, our dry-hopped sour brewed in collaboration with Pomona Island and Barthhaas.
Mountains of pineapple puree creates a bright, fruity flavour that melds perfectly with our mixed fermentation sour base beer, while a generous dry-hop of BRU-1, and BRU-1 SPECTRUM accentuate the fruity aroma and juicy pineapple character.