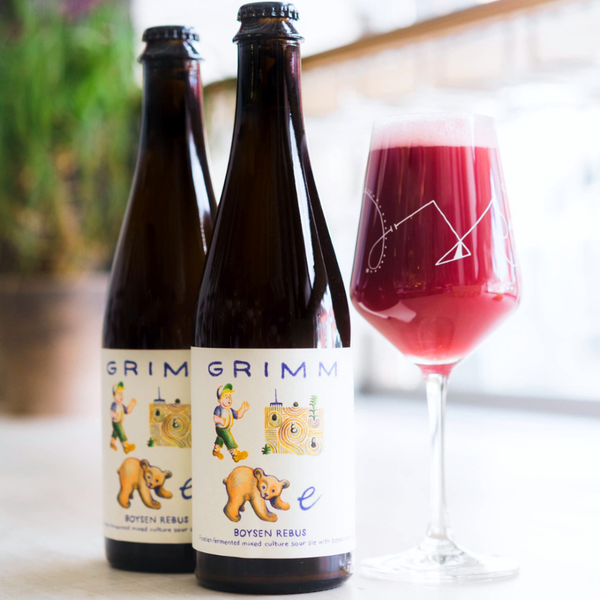 Berliner Weisse | 500ml | ABV 5.7%
Boysen Rebus is teeming with a bright and funky accidity that complements our house-mixed culture and old-world fermentation methods. This is a foeder-fermented golden sour refermented with heaps of boysenberries - a sweet and tangy berry that is the hybrid result of several kinds of brambles. We blended in a couple of pungent and bretty aged hop barrels for an additional layer of satisfying funk.
This berliner weisse is brewed according to the traditional method (true mixed culture fermentation of step-mashed, unboiled wort), and infused with a trio of botanicals: rose hips, chamomile, and hibiscus.
The result is an incredibly refreshing, bone-dry, tart, earthy, funky, and floral beer that glows with an ethereal coral hazy hue. A true Grimm staff favourite!