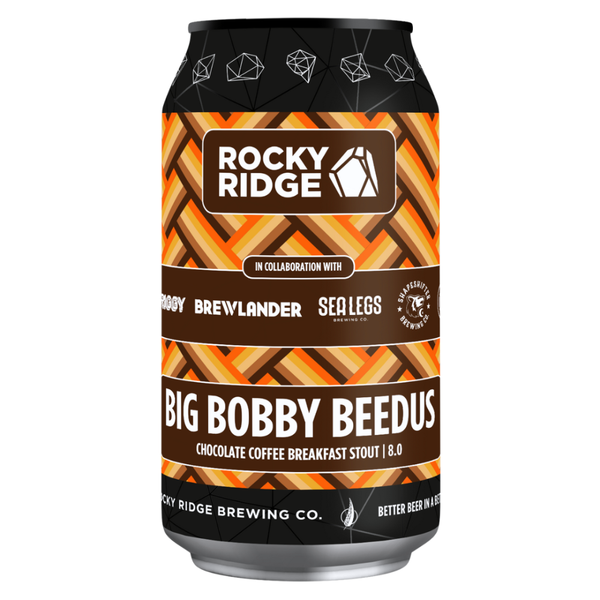 Pastry Stout | 375ml | ABV 8.0%
A collaboration brew with Brewlander, Sea Legs Brewing Co, White Bay Beer Co, Bodriggy Brewing Co and Shapeshifter Brewing Company.
The breaky of champs, Big Bobby Beedus brings that big energy!
Pale Malt, Toffee Malt, Dark Choc Malt, Brown Malt, Carafa 3 & Rolled Oats create a lush and silky mouthfeel while heavy additions of Gabriels Cacao Husks and nibs provide that chocolatey goodness. The addition of Margaret River Roasting Co fresh coffee beans along with a heavy dose of milk sugar makes you feel like you are getting your morning fix straight outta the can.