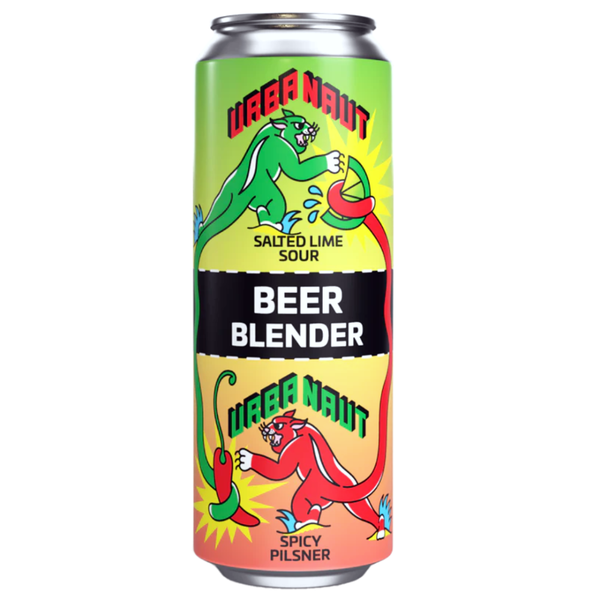 Sour + Pilsner | 2 x 250ml | ABV 5.5%
Try Can A, Try Can B, then pour them both together to create a third beer - a summery cocktail of fresh fruit flavours with a spicy citrus kick!

Can A - Salted Lime Sour: A rip-roaring splash of fresh lime juice and a generous sprinkle of Marlborough Sea Salt adds a refreshing kick to this luscious sour ale.

Can B - Spicy Pilsner: A crisp and clean New Zealand pilsner with bright, fruity aromatics and a mild, zesty heat from steeping fresh Habanero chillies in the brew.

DRINK FRESH - STAY RAD
*Contains Gluten.