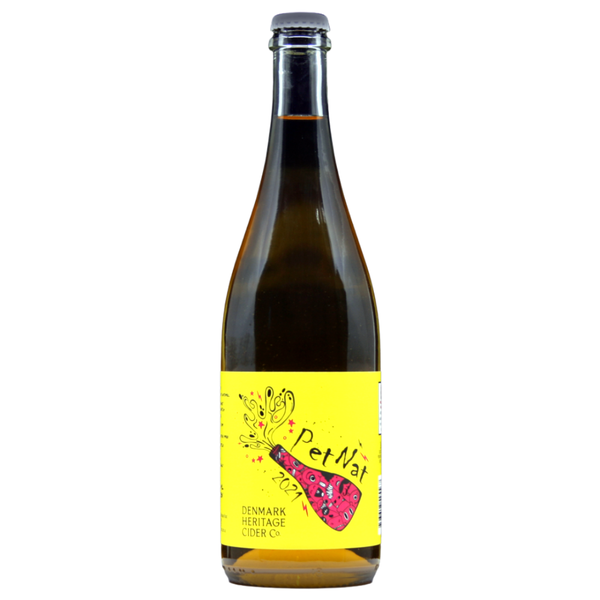 Cider | 750ml | ABV 8.0% 
First Ferment méthode ancestrale Pet-Nat. Strong apple fragrance and tangy green apple palate, vanilla and pineapple finish. 
Colour: Parmesan
Nose: Fragrant apple and pineapple
Palate: Crisp and tangy green apple. Undertone of pear
Finish: Apple strudel with cream
Know:
Authentic Pétillant Natural first ferment with entirely native yeast. Nothing added.
Eat:
Crumbly cheese, cake and pastries, platters, quiche, salads. 
A true first fermentation pét-nat style cider, packed with apple fragrance and tangy green apples. Simple and light, a great drink for lunch, lazy afternoons and picnics.